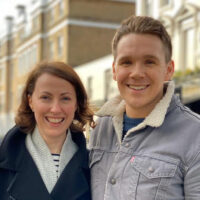 SPEAKER
Daniel Macleod
Daniel grew up in West London and is married to Toria and they have two children, Micah and Kiki. Daniel studied Sport Science in Leeds before studying Theology at Spurgeon's College. Toria loves colour, art and music, having studied at the Glasgow School of Art.
Now Concerning Spiritual Gifts
29th October 2023 | Daniel Macleod
In this sermon, Daniel reminds us that spiritual gifts are for the building up of Jesus' church, and exhorts us to eagerly desire to have and use them in our daily lives.