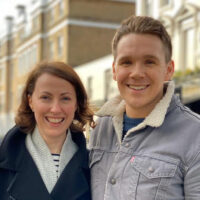 SPEAKER
Daniel Macleod
Daniel grew up in West London and is married to Toria and they have two children, Micah and Kiki. Daniel studied Sport Science in Leeds before studying Theology at Spurgeon's College. Toria loves colour, art and music, having studied at the Glasgow School of Art.
Body Positivity
28th May 2023 | Daniel Macleod
In this sermon Daniel reminds us that as Christians we are united with Christ, that our body is a temple of the Holy Spirit, therefore what we do with our body matters. In reverence to God we are admonished to flee sexual immorality.